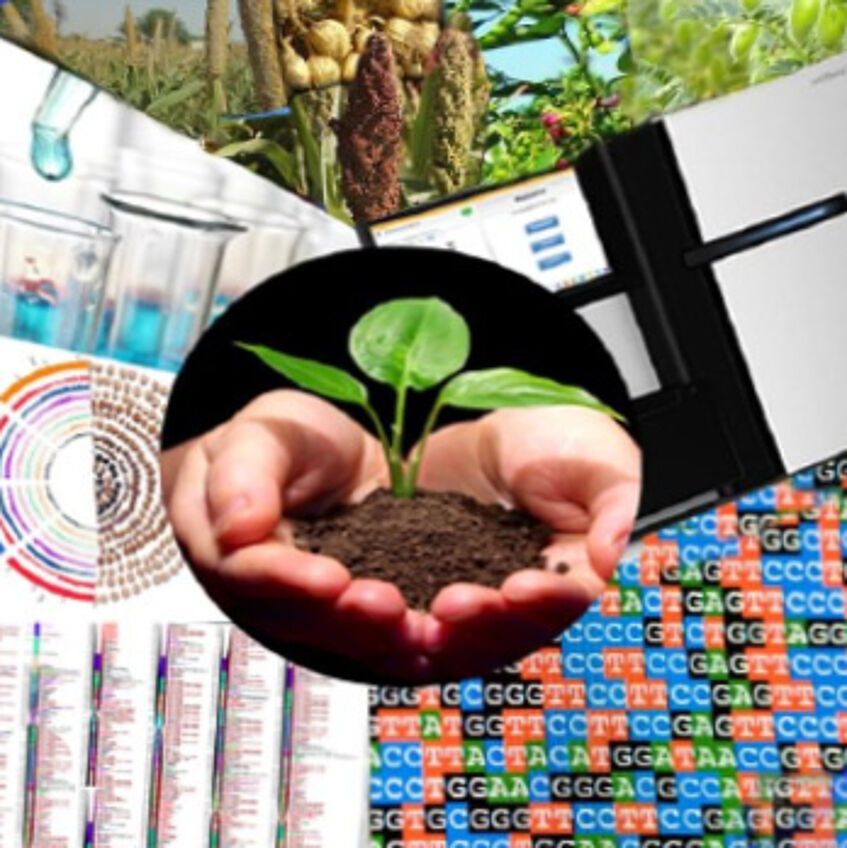 Systems biology combines these molecular data, genetic evolution, environmental cues and species interaction with the understanding, modeling and prediction of active biochemical networks up to whole species populations. This process relies on the development of new technologies for the analysis of molecular data, especially genomics, metabolomics and proteomics data. The ambitious aim of these non-targeted 'omic' technologies is to extend our understanding beyond the analysis of separated parts of the system, in contrast to traditional reductionistic hypothesis-driven approaches.
The consequent integration of genotyping, pheno/morphotyping and the analysis of the molecular phenotype using metabolomics, proteomics and transcriptomics will reveal a novel understanding of plant metabolism and its interaction with the environment.
The analysis of single model systems - plants, animals and bacteria - will finally emerge in the analysis of populations of plants and other organisms and their adaptation to the ecological niche. In parallel, this novel understanding of ecophysiology will translate into knowledge-based approaches in crop plant biotechnology and marker- or genome-assisted breeding approaches.
In this review the foundations of green systems biology are described and applications in ecosystems research are presented. Knowledge exchange of ecosystems research and green biotechnology merging into green systems biology is anticipated based on the principles of natural variation, biodiversity and the genotype-phenotype environment relationship as the fundamental drivers of ecology and evolution.