Dr. Palak Chaturvedi
Group Leader, Crops in Changing Climate Environment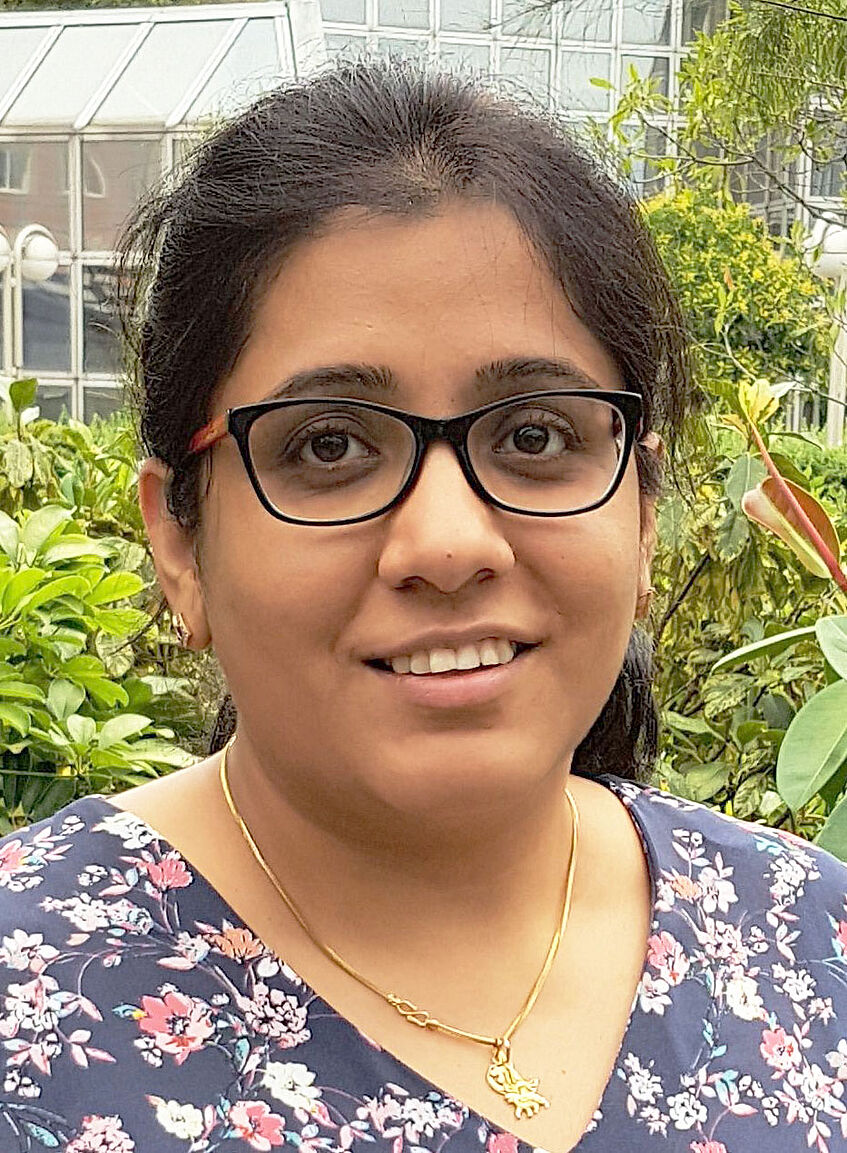 Group Leader, Crops in Changing Climate Environment
Curriculum Vitae
Personal data
| | |
| --- | --- |
| 2012 - 2015 | Doctorate of Philosophy (PhD), Department of Ecogenomics and Systems Biology, University of Vienna, Vienna, Austria |
| 2009 - 2011 | Masters of Technology (M.Tech) Biotechnology, Dr. D. Y. Patil University, Department of Biotechnology and Bioinformatics, Navi Mumbai, India |
| 2005 - 2009 | Bachelors of Technology (B.Tech) Biotechnology, Dr. D. Y. Patil University, Department of Biotechnology and Bioinformatics, Navi Mumbai, India |
Appointments
| | |
| --- | --- |
| 2018 - present | University Assistant and Group Leader, University of Vienna, Austria |
| 2016 – 2017 | Post-Doctoral fellowship, University of Vienna, Vienna, Austria |
| 2015 – 2016 | Post-Doctoral Marie-Curie fellowship, University of Vienna, Austria |
| 2015 - 2016 | Research Associate (Short term project), University of Vienna, Austria |
| 2012 - 2015 | Doctoral Research, Marie Curie Initial Training Network (SPOT-ITN), University of Vienna, Austria |
Fellowships and Awards
Member of the International Pearl Millet Genome Sequencing Consortium (IPMGSC), ICRISAT, Hyderabad, India.
Postdoctoral, Marie Curie, "LOAD Profile — Development of a Late-Onset-Alzheimer's disease", December 2015.
Postdoctoral, Austrian Research Promotion Agency (FFG), Vienna, Austria, October 2016.
Doctoral Research (ESR: Early Stage Researcher), EU Marie Curie (FP7), Initial Training Network, Solanaceae Pollen Thermotolerance (SPOT – ITN), July 2012.
Research Associate (Short term project), University of Vienna, July 2015.

Invitation to the Scientific Conferences (Invited Speaker)
First International workshop on Systems Biology for Human and Plant Nutrition, ICRISAT Hyderabad, India (March 22nd - 24th, 2018).
International Conference on Integrative Biology & Applied Genetics (ICIBAG), Department of Genetics, Osmania University, Hyderabad, India (March 15th - 17th, 2018).
Crop Genomics: Present & Future Conference, ICRISAT – Alumni Meet, ICRISAT, India (December 6th, 2017).
International Plant Proteomics Organization (INPPO 2016), Bratislava, Slovakia (4th – 8th September, 2016).
3rd SPOT - ITN conference, Stress Biology and Crop Fertility, Sorrento, Italy (March 18th -22nd, 2015).
9th International Conference on Genomics and Shenzhen International Biotech Summit 2014, Shenzhen, China (September 9th – 12th, 2014).
1st Retreat of Ecogenomics and Systems Biology, Vienna, Austria (October 27th - 28th, 2014).
2nd SPOT - ITN conference, Arnhem, Netherlands (November 4th - 8th, 2013).
Science Day, Faculty Center of Ecology, University of Vienna, Austria (March 8th, 2013).
IEEE - EMBS conference at Thadomal Shahani Engineering College, Mumbai, India (March 14th, 2011).

Peer review activities
Regular invited reviewing activities for the following journals: Nature Communications, The Plant Journal, Proteomics, Electrophoresis, Amino Acids, Molecular Genetics and Genomics, PLOS One, Plant and Soil, Crop and Pastures Science, Pharmaceutical Biology